Selling Your Luxury Home in Paradise Valley, Scottsdale, Arcadia, and The Biltmore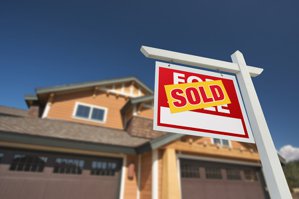 Not long ago, I was sitting in your shoes. I owned luxury homes that I'd bought and built, and I wanted them sold. Over the years, I had homes in Paradise Valley, Scottsdale, the Biltmore, and Arcadia.
What frustrated me was the uncertainty, the time involved, and the lack of accountability. I was always waiting for updates, or chasing after my agents, instead of getting results. The quality of communication was frustrating, and the uncertainty and time of the sales process was costly.
I decided to become an agent so that I could deliver the service I wished I had received.
Three books, countless of interviews, and millions of dollars of deals later, I have perfected a unique process for selling a home.
It's so simple, so obvious, that it sounds silly. Want to know the big secret?
I advertise YOUR property, and your property ALONE, every day until it is sold.
This is very, very different than most real estate agents selling luxury homes.
Here's something you may notice when you see a real estate agent's ad: the agent is more prominent than the properties. The reality is that the ads are there to sell themselves, not their client's properties. They are buying those ads regardless of whether they have your listing or not. These agents are playing the odds in the sales process, and they're gambling with your money.
I don't gamble. I don't take on a listing unless I fully intend to sell it, and I put my money where my mouth is. Every single day until it's sold.
Of course there's more to it than the advertising, although that is critical. Every step of the process, from staging through closing, you'll find that my process is unique. It's totally client oriented, and designed not just to list, but to SELL. I don't take on listings willy nilly, it takes a lot of time and money to do things this way. It's the difference between buying a mass produced suit versus a handmade, custom tailored suit.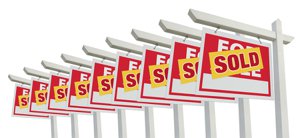 What Will It Take To Sell Your Luxury Home?
To get top dollar for your home requires a methodical process, and I share an overview of this process in my bestselling book, No Nonsense Real Estate.
I'd be happy to send you the Selling For Top Dollar chapter via email, so you can immediately know the best way to prepare your home for the highest price sale. Just text your name and email address to (480) 442-7325, and I'll immediately email this to you.
Always know there is no pressure at any point in the process. Whether you may be ready to sell tomorrow or next year, I'll be a resource for you along the way.