Buying a Paradise Valley Home?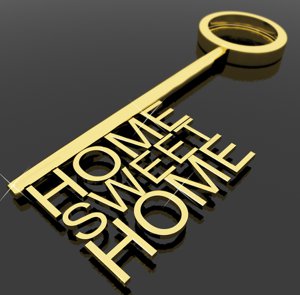 Any major purchase requires research, careful analysis and consideration and thought, and Paradise Valley  home buying isn't any different. Determining the right location and views, number of bedrooms and bathrooms needed, and outdoor space may come more quickly to mind, but there are many other factors to think about as well in your home search. At iParadiseValley.com, we consider it our privilege to share with you the ins and outs of buying Arizona real estate.
Are you are aware of our Daily Tour of Homes service available at no cost, 6 days a week? That's right, Monday through Saturday, you can tour luxury homes in Paradise Valley and surrounding areas like Scottsdale, Biltmore, or Arcadia.
PLUS, if you are just relocating to the area, we can schedule an extended orientation - or "get to know the neighborhood" - tour. This extended tour includes seeing the amenities in each area, such as restaurants, cultural attractions, and recreation. To register for a tour, just click this link.
From your initial search to the moment you get the keys to your new home, we will be there, guiding you through the process. We'll even help you find the best mortgage rates, as not every broker will offer the same programs and rates.  As a potential home buyer, you may have a list of "everything" you want or need for your new home. We will work with you to help you realize that list and find you the best Arizona home to suit you. If you are competing for a home and need to write a backup offer or have contingencies, we can help you with that at well.
In a sign of the times, buyers in competitive markets have resorted to writing "real estate love letters" to the sellers of homes. Sounds crazy, but it's a great example of how non-monetary items can make a big difference in negotiations. This is something I covered at length in my book, and would be happy to share with interested readers. For the full story from Bloomberg, please click here.
We Make Paradise Valley Home Buying Easy!
Finding the right home can be challenging, but with us on your side, you will find the process is quite simple. We love helping first time homebuyers and seasoned sellers sift through inventory to locate the right home. If you'd like to tour local Arizona homes, we'd love to go with you and show you the many options available in Paradise Valley real estate. Give is a call to see how we can help you find the home of your dreams!
What Research Helps When Buying a Home?
A little research (which includes working with a real estate agent that knows Paradise Valley) can go a long way in home buying. Knowing the neighborhood and local community means being aware of similar property values, market trends, crime statistics, and the local schools. If you want to do your own research on any area, in addition to asking us, here are some resources for you to consider.
In any neighborhood, consider the school district and the individual school located near your Paradise Valley home. Watch for general trends rather than yearly scores. The money a school district or individual school spends per child, teacher turn-over rate, and parent satisfaction rate will give you the information you need, along with traditional API scores.