Selling Your Paradise Valley Home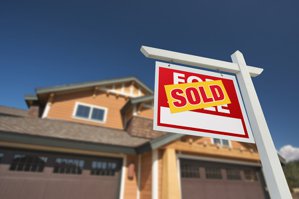 At iParadiseValley.com we understand that you need information on buying and selling Paradise Valley real estate. We study local trends to make sure we have the best information available to you. We provide FREE home pricing reports so you know your home's value. If you are buying a home, we have the best search engine available in Arizona!
There was a terrific article published entitled "5 Ridiculous Things Sellers Say" which should be required reading for all sellers and buyers. To read the article please click here.
I would like to add a 6th mistake of sellers, it's something I've noted several times over the years, and it still happens regularly. Indeed it happened twice in this week's listings.
Believe it or not, there are listings on the MLS that are setup with no pictures. Not one. So all the thousands of alerts that people receive when a new property is listed, all that exposure, is completely wasted.
If you are selling a property, make sure your agent doesn't make the listing live until superb photos have been uploaded. Of course I shouldn't even have to mention this, but there are 2 listings this week in Paradise Valley that have no photos, so it still happens. One is priced at $2.5 million and the other is $3.1 million. What a colossal waste of opportunity... the many thousands who see new properties, including the large readership of this newsletter, will all move past these homes without a second thought. It's a shame.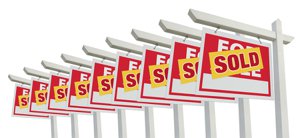 Selling your Paradise Valley home is all about knowing the local housing market and pricing your home correctly. Pricing your home is a very individual process and we can help you determine market trends and match your home to comparable properties. As seasoned agents familiar with Valley real estate, we can help you make the right choices when it comes to selling your Paradise Valley home.
Home prices that are inflated can result in more days on the market and less buyer response, so it's important that your home be priced correctly. Buyers get excited about new listings, so realistic pricing is key to getting people to tour and make offers on your home, particularly when you first list your home.
What Will It Take To Sell Your Paradise Valley Home?
Once we've set the price, we then showcase or "stage" your home to entice buyers. Qualified buyers will be impressed by the simple measures we take to dress up your home and feel impressed to make an offer on your home. If your home's location or design is unique, you'll find that buyers will be intrigued as we showcase these features. Our marketing plan guarantees maximum exposure - through pricing, staging, agent accessibility, and visibility, both on and offline. Our goal is the successful sale of your Paradise Valley home and we will do our best to achieve that and find you the right buyer.